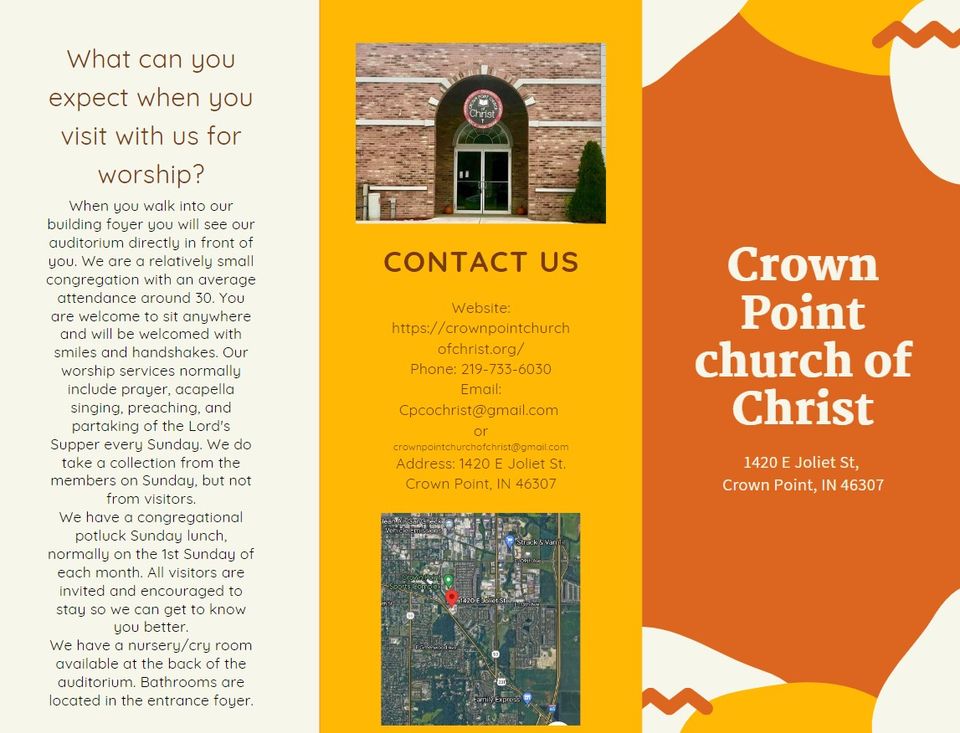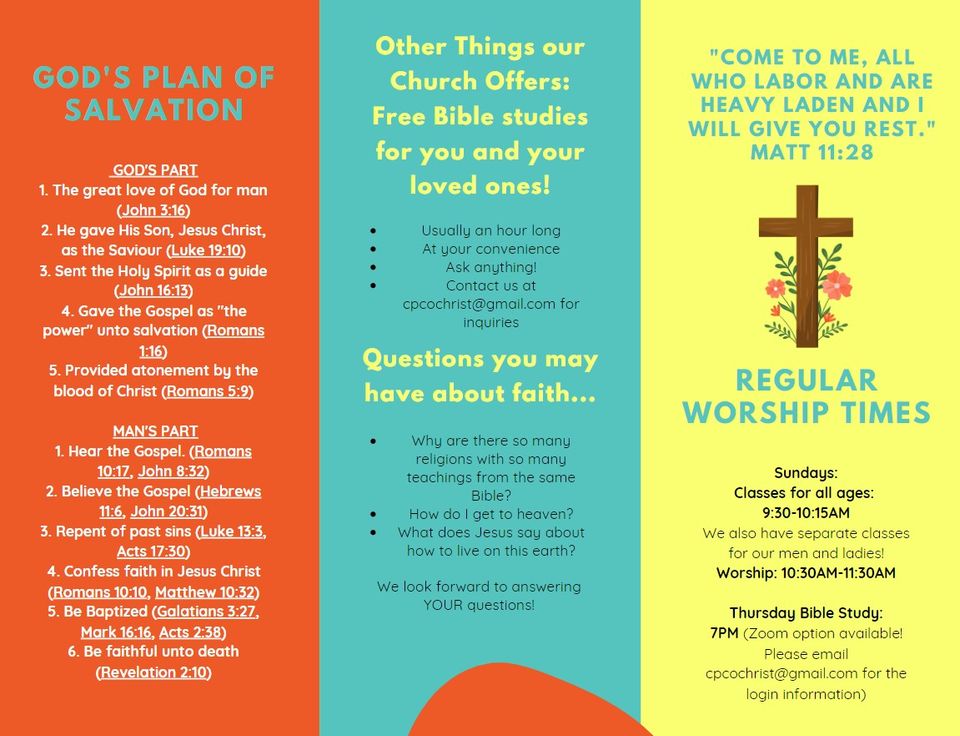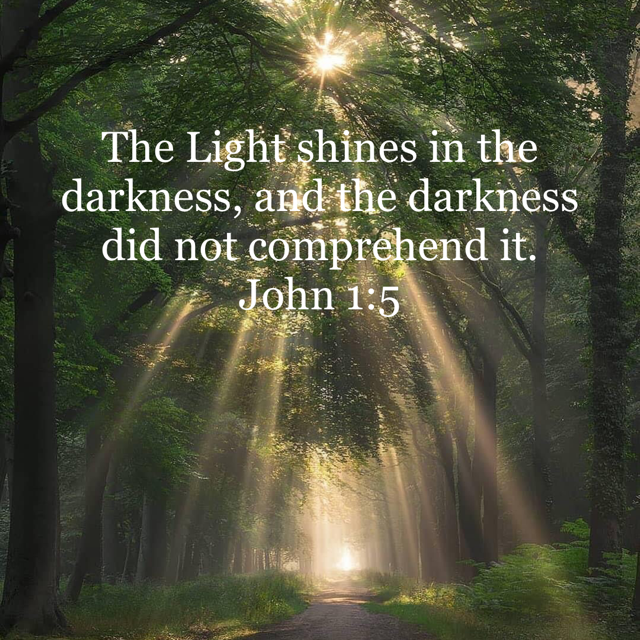 What to expect when you visit
When you walk into our building foyer you will see our auditorium directly in front of you. We are a relatively small congregation with an average attendance around 30. You are welcome to sit anywhere and will be welcomed with smiles and handshakes. Our worship services normally include prayer, acapella singing, preaching, and partaking of the Lord's Supper every Sunday. We do take a collection from the members on Sunday, but not from visitors.
We have a congregational potluck Sunday lunch, normally on the 1st Sunday of each month. All visitors are invited and encouraged to stay so we can get to know you better.
We have a monthly open forum discussion that is normally scheduled for the 3rd Saturday of every month at 5pm at the church building. Visitors are expected and welcome to bring Biblically based questions to address. It is a casual gathering, led by one of the men of the congregation. Questions can be submitted ahead of time, or brought up in person.

We have a nursery/cry room available at the back of the auditorium. Bathrooms are located in the entrance foyer.